You may have heard of cabaret before but what of burlesque cabaret? Imagine sultry divas mixed in a cocktail and served to the sound of music. You've got it. Welcome to Short+Sweet Cabaret.
For four glittering stage-filled nights the Canberra set of Short+Sweet Cabaret, a cast of seven curvacious women and the notorious 'Captain Spitfire', performed classic acts of bawdy kindness to many an enthralled audience.
To add impact to the lineup International burlesque superstar Chrys Columbine wooed the crowds with her stunning skills as a classical pianist amplified with her graceful and artful burlesque techniques. Ms Columbine's performance has been seen all over the world and her character is often described as Britain's answer to Dita Von Teese.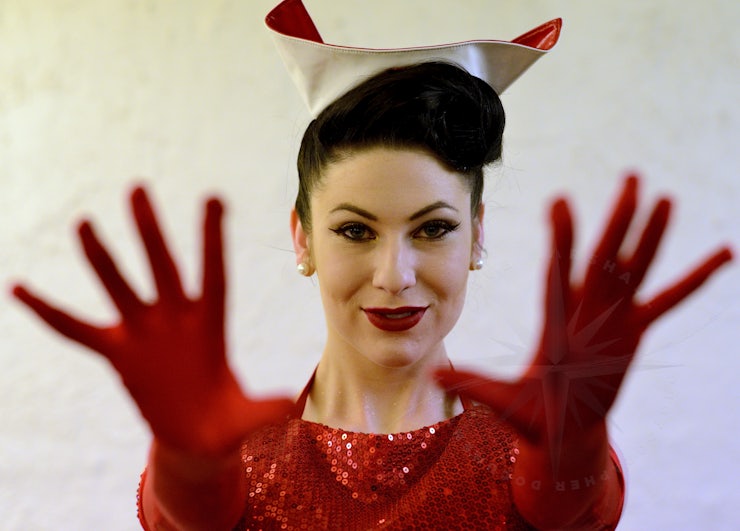 As the music ramped up and the performances increased in tempo so too did many clothes fall to the floor, the divas teased the crowd with their subtle yet perfect performances and the glitter sparkled under the enormous spotlights.
And then came Captain Spitfire armed with twisties, coke and popcorn. The jolly Captain left a laughing mess in the aisles as he graciously sunk deeper and deeper into his own world of bawd-em.
Never-the-less the champagne flowed, cocktails spilled and the crowd left with a more-or-less sticky sensation on their minds. Everyone had one thing on their mind though, they had enjoyed a great fun.